Features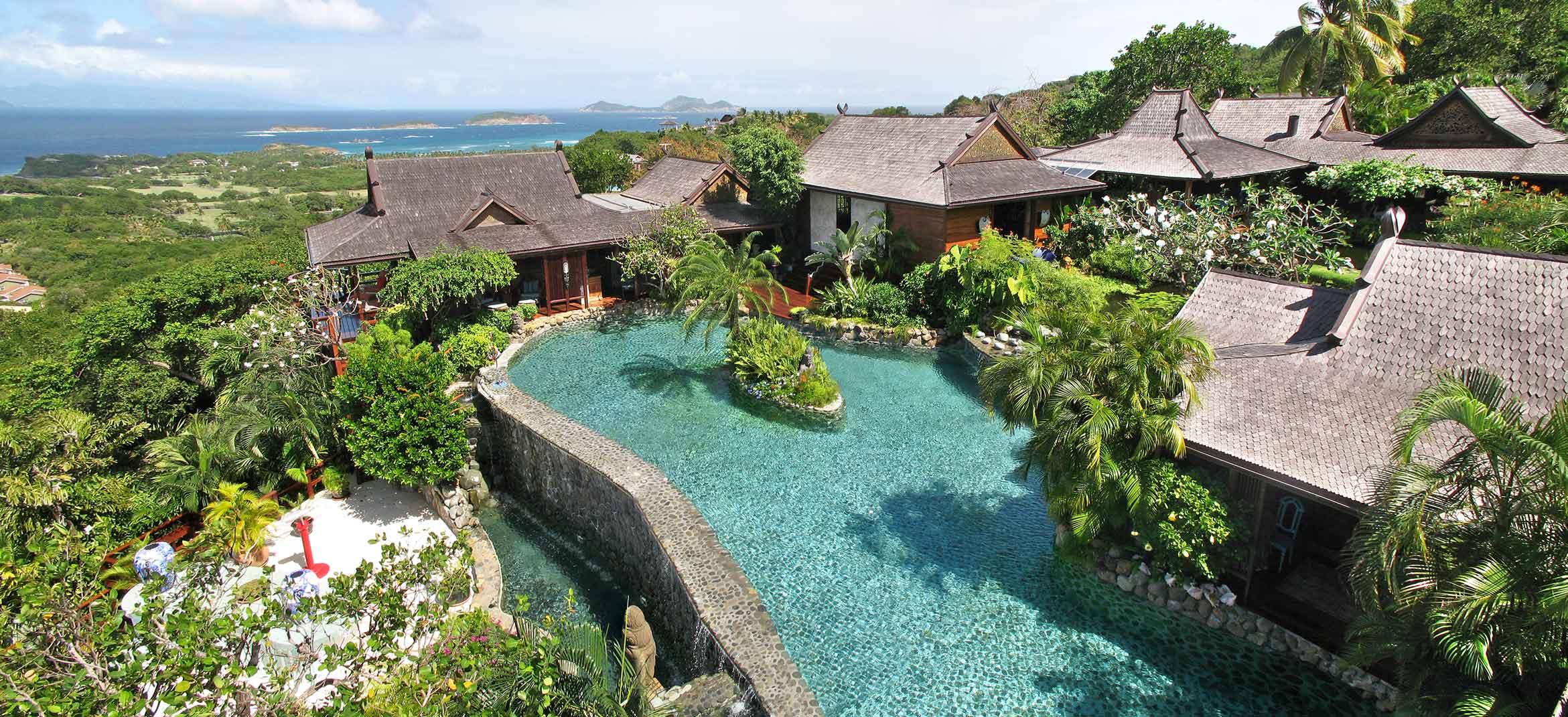 FEATURES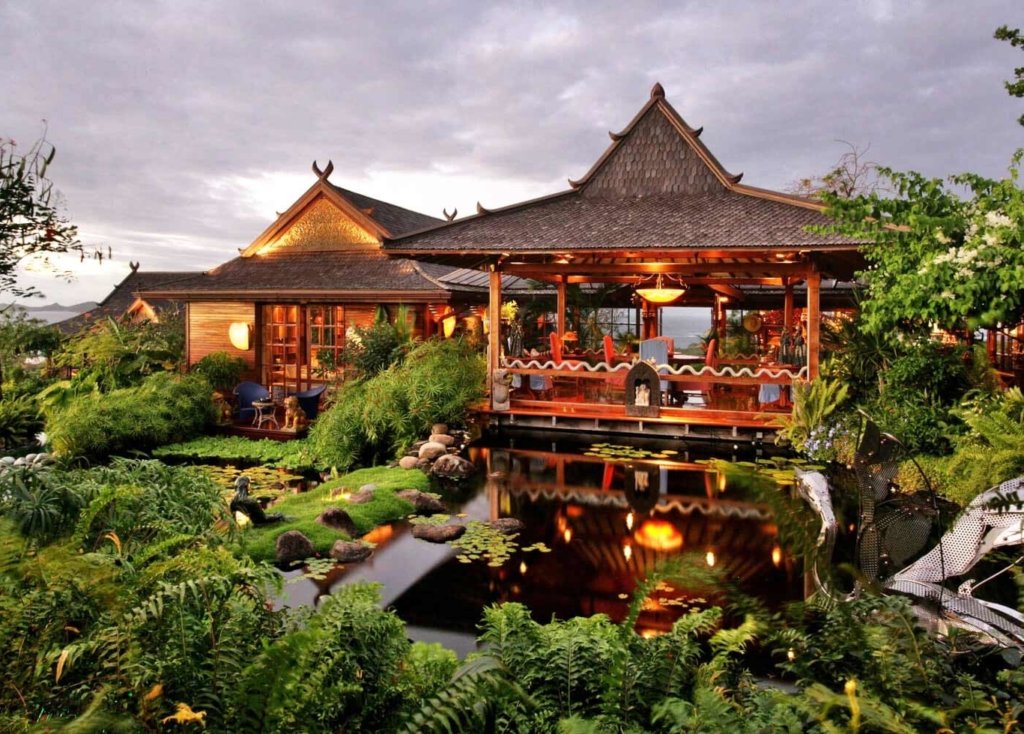 Mandalay Pearl is a real tropical paradise, and as much care and attention went into the external architecture as it did to the internal.
The villa is set amongst six acres of gardens, and centres around a beautiful koi pond. The estate features both a luxurious infinity pool and a children's paddling pool, so the whole family can enjoy a swim.
There are five individually-styled bedroom suites, with private verandas leading to the pool. As well as bedrooms, the estate has a drawing room, dining pavilion, games room, and fully-equipped music room. There is also a library with over 3,000 books and 2,000 films. The Bamboo Lounge has a fully-stocked bar, so is the ideal spot to further unwind after a day of relaxation.