The Estate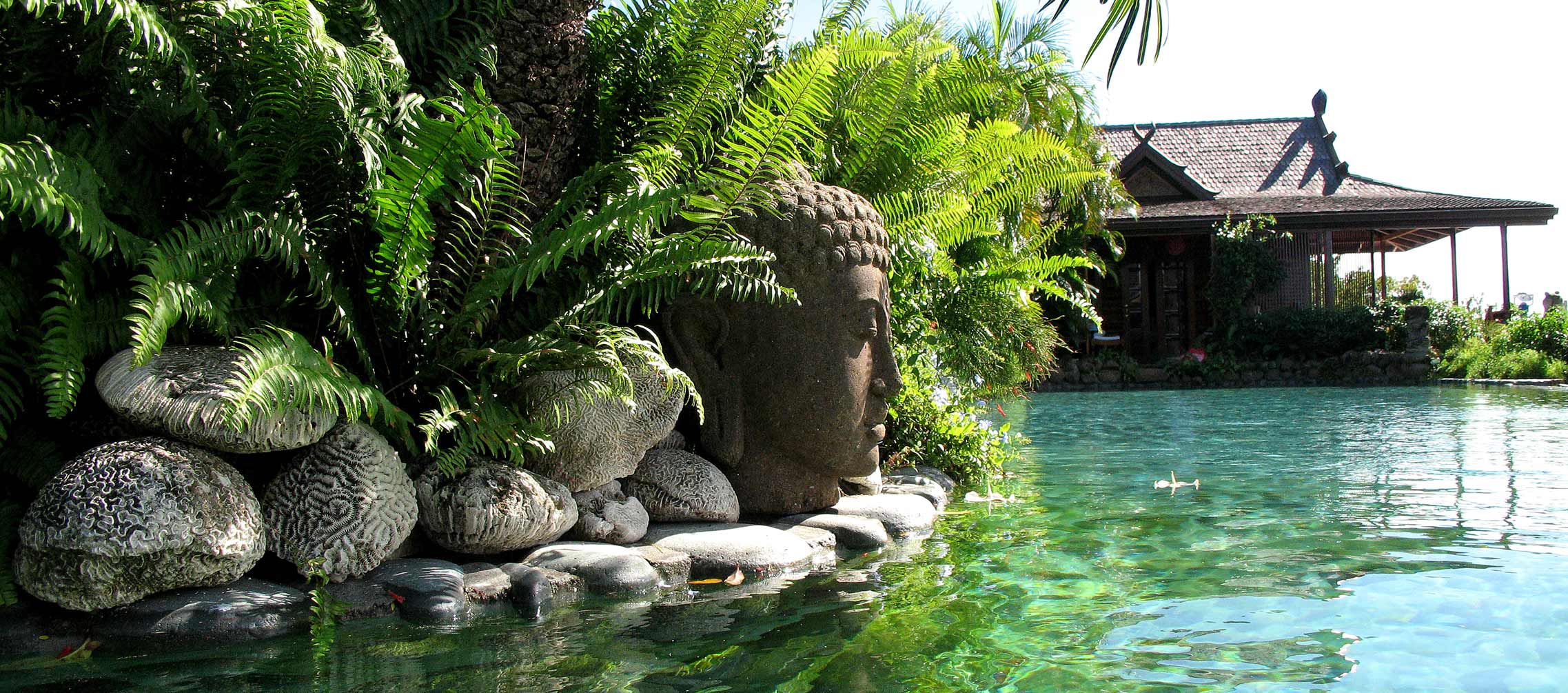 THE ESTATE
This stunning hill top estate was designed in the 1980s, and is a culmination of eclectic styles – Balinese style is fused with essential modern elements and Caribbean charm.
There are west-facing views over Britannia Bay, and an infinity pool and split-level koi pond that blend the estate with the surrounding Caribbean Sea. Mandalay is named after the Rudyard Kipling poem, 'The Road to Mandalay' after initially being called 'Britannia Bay House'.
Nestled amongst luscious vegetation, Mandalay Pearl is the ultimate tropical escape.
Sleeping Capacity: 14 Guests (including children) in 7 Bedrooms with en-suite bathrooms.
Staff: 1 Manager/Concierge, 1 Private Chauffeur, 1 Gourmet Chef, 2 Maitre D/Waitresses and 3 Housekeepers.